Bringing the virtual to life.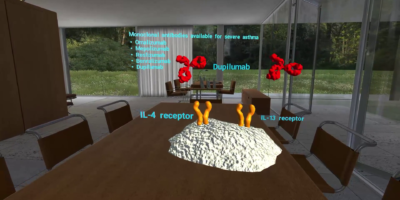 Augmented Reality (AR) brings virtual elements into the real world.
Computer-generated 3D objects and animations are superimposed on top of the user's view of the real space around them to create a different kind of immersive experience for your audience.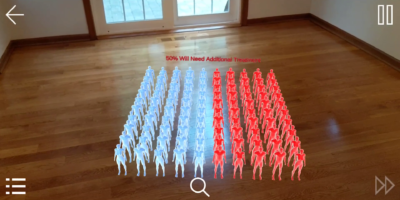 Mobile Device AR
Without requiring any custom or expensive hardware, AR apps for mobile devices are a great way to easily reach a wide audience. Our team is familiar with every step of the app development process, ensuring that you can share the content that you want in an exciting way.
Large Scale AR
We can work with you to create AR apps that complement physical locations and structures. Anything from museum exhibits to art installations can be enhanced with interactive and informational elements that can be viewed through an accompanying AR app.
Headset AR
For an even more immersive feel, we can design experiences for AR headsets, such as the Magic Leap 2 and the Microsoft Hololens. These experiences blend the real world with computer-generated content as the headset itself fades into the background.